---
Heave H.O.E. is not only well done, it also sends a good positive image and message of disc sports in general
.
.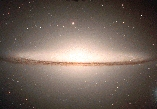 Cary Silberman
1st place Advanced Am
2003 Memorial
MT State Disc Golf Champ 2004

---
---
I was very impressed with Heave H.O.E., and as an instructor myself, I found it very informative. A must see for beginners, a great tool for intermediates.

Michelle Baker
1st place 2002 Masters Cup (Master)
---
Several common throwing errors are diagnosed, so if you're having difficulty with that tough forehand toss, give Heave H.O.E. a shot!

The Internet Disc Shoppe
---
I played the video to a class, and they liked it a lot. Each kid seemed to have a favorite skill they were going to try.

Arthur Coddington,
Eleven Time! World Freestyle Champion
---
Recently, through a grant to Clark County NV, 13 schools were given a flying disc for each student, +10,000 total, as an obesity intervention program for schools at risk for obesity issues. At the same time, these students were educated with the CODE Lesson plan in all their Health and PE classes.
---
Yesterday a group of teenagers removed my hurricane shutters. During a well-deserved break, they received their first Heave HOE disc lesson... and enjoyed it!
Earl Carswell,
After Hurricane Katrina
See Earl's Frisbee Targets

Good walk defined:
PHD's Study on disc golf
yields intriguing findings
As a nation, we simply do not walk very much. We tend to watch TV, drive our cars and sit at our computers. When we choose to walk rather than sit, we burn more calories and our hearts have to work a bit harder. If we keep walking, our bodies adapt to this kind of good stress and we become physically fitter. Ideally, a person should walk around 10,000 steps a day to maintain a healthy level of fitness. With support from the PDGA, the first nation-wide research study to examine disc golf and physical activity is complete.
More
---

CONTACT US FOR ORDERING Motodom.com's
discs (see below) for schools, camps, and individuals:

The Youth disc $3.50
Original FRISBEE brand
by Wham-O


This original FRISBEE disc, distributed at a discount through Motodom.com, is one of the best discs we have found to fly just as the Heave HOE instructions indicate. Not only does this disc increase the level of fun that students will have with a flying disc, but it is also one of the most comfortable discs for grades 1-3 to hold and throw. Often, this disc is imitated by less expensive discs with sharp edges, that are painful to play with, however original FRISBEE brand discs are always smooth and comfortable to hold and throw.

---

The Durable disc $5.00
Original FRISBEE brand
by Wham-O
(A hard-to-find disc, at a discounted price!)

This disc is distributed at a discount through Motodom.com, as the most ideal disc for schools and camps because it's made of a plastic that is the most durable of all FRISBEE brand discs. Yet it is a gentle disc to catch, and it fits comfortably in the hands of all age groups. Most importantly, it also flies exactly as the Heave H.O.E. instructions indicate, increasing the level of fun that students will have with a flying disc. Schools have told us about buying less expensive discs elsewhere, but then regretting to find them breaking easily upon hitting a hard surface. So buy once, and buy right. For all disc sports!

---

Softy $6.00



For the youngest grades

---

All Packages can include - 10 discs to 1000's of discs

---

These tips are applicable to people of any age and skill. I used the Heave H.O.E. snap tip to improve the forehand of 5 players almost instantly.


Joy Endicott,
Coach & TD,
University Arkansas
Ultimate Team


---

Throwing plastic is fun, if you know how. After watching the Heave H.O.E. DVD, you and they, will know how to throw and have fun.


Tom Monroe,
World Champion
PDGA Hall of Fame Inductee 1993

---

Teaching new players the Heave H.O.E. pullback tip was unbelievably helpful and easy. I saw immediate improvement. Thanks for making this DVD.


Joy Endicott,
Coach & TD,
University Arkansas
Ultimate Team