We are focusing on practical living (physical activity and nutrition). A Heave H.O.E. package was given to each attendee in an academy in which 30 P.E. and Health teachers participated to learn how to incorporate DISC golf into their curriculum. The academy was funded by a grant from the Kentucky Dept. of Education.

Dr. Heather R. Adams-Blair
Exercise & Sports Science
Eastern Kentucky University
---
Our program teaches students about nutrition and physical activity. We gave flying discs to 10,000 children in 12 schools, and a Heave H.O.E. lesson plan package to all the P.E. teachers. All the teachers felt that Heave H.O.E. was really helpful in teaching the kids the proper throwing method.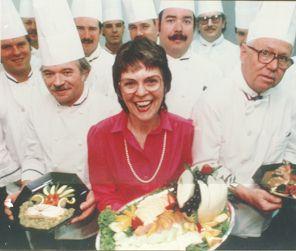 Chefs For Kids
University Las Vegas Nevada
Cooperative Extension Service
---
I thought Heave H.O.E. was excellent. It goes through step-by-step how to use a Frisbee with skill and ease. I highly recommend it
for all ages!

Christina Chapan,
BS Elementary Ed.,
MA Curriculum & Development

---
The Heave H.O.E. movement keeps floating on the cutting edge, connecting high profile stuff like: obesity, youth-at-risk, after school program needs, latch-key kids, alternative to computer games and TV, etc,.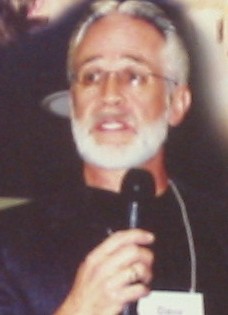 David M. Young,
University Professor,
An advocate for Healthier Communities
---
Heave H.O.E. offers clear instructions for those ready to get serious about flying disc play, and those just wanting to toss accurately to friends.

Arthur Coddington,
Eleven Time! World Freestyle Champion

---
Heave H.O.E. is a useful tool in teaching anyone how to improve their throw.


Joy Endicott,
Coach & TD,
University Arkansas
Ultimate Team

---
A timely how-to program for achieving consistent disc-throwing accuracy.

American Library Assoc., Booklist


---
This is a special party plan that was created to give your children more FUN with a Frisbee then you, or they, ever imagined possible!
It gives children (and adults) the clearest and most concise Frisbee throwing instructions available today. And it will also start them on a lifetime of disc sport enjoyment that is beginning to lead thousands of students to better health worldwide!
You can start your unique Frisbee theme party by showing the exciting Heave H.O.E. instructional DVD, to transfer valuable throwing tips that all kids crave to know and put to use.
Then they will all want to rush directly outside where you have set up for them in the backyard, (or in the neighborhood play area, or in a local park, or schoolyard) uniquely structured games which will both thrill them to no end, and ingrain their newfound throwing skills.
When shown to new players (of even the youngest ages!
) Heave H.O.E. instructions have proven to advance everyone's Frisbee throwing skills in just one casual viewing.
For those who study it, it will advance their throwing skills forward multiple years, in just 25 minutes.
The party plan has 3 activities which are special games based on Frisbee golf, and Freestyle throw and catch. Each one is easy to set up, and equally fun for everyone of all ages, gender, and ability level. Simply have them rotate around to each activity every 15 minutes, and watch their Frisbee skills jump forward in enthusiastic leaps and bounds!
Plus a highly recommended handout, can be used either for the party, or afterwards, to start children using their newfound skills in various ways throughout their neighborhoods everyday. For continuing day after day of free, outdoor, Frisbee disc fun!
The children at your party will be more quickly, and more certainly, on the path of using disc sport activities for better health over their lifetime!
They can also begin sharing this new, fun and healthy throwing knowledge with others, as a sign of friendship.
The party is easy for you to setup and oversee. Including simple ways to adjust for specific age groups: 6-10; 11-15; high school; and adult/college. And how to simply adjust for different group sizes, from 5 children to 50.
Also included are two samples of the discs that they will LOVE to play with, and that we suggest you use for quickest results and greatest player satisfaction. You can order these discs directly from Motodom.com at a discount, and order in any quantity. Please see DISCS,
and request them with your order .
A party of 30 children, would need 50 discs, (or e.g. 15 children = 25 discs) and you can give each child one of these special discs as a party favor, after the party is over! It will be the greatest party favor ever.

And if you want to get them really excited, then consider

giving each child their own copy of the Instructional DVD Heave H.O.E. to take home with their new disc too!
---

"The Heave H.O.E. method is an excellent example of teaching beginners how to throw a disc. I have been disc golfing for some time and for months I was unable to properly teach my daughter (age 12) how to throw a disc. Like Motodom says, "in 25 min of watching this DVD," you can learn to throw a disc. My daughter, on her 3rd throw after watching Heave H.O.E., threw an Innova disc 175 feet! She thinks Heave H.O.E. is great. Thanks Motodom for a wonderful teaching tool." Errol C.

Grapevine, TX
---
For beginners, for adults teaching children, and for people with Frisbee experience. -extremely helpful-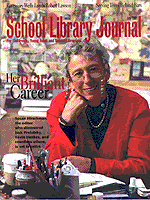 School Library Journal
---
Party Plan Package
Includes
1 Party plan handbook
+1

Heave H.O.E.

Includes easy to use menus
for learning & teaching!
+1
Youth
disc
+1
Durable disc
---
$63.75+$8 s/h

----
Order Online
---
----Order By Mail---
Motodom.com
PO Box 4333
Bozeman MT 59772
----Order By Phone---
Call toll free
1-877-587-0119
---Order By Schools---
Purchase Order
------Order By Fax------
1-775-243-8893
---Order By Pay Pal--
-----------------------------
----------------------------
---
Heave H.O.E. is a useful tool in teaching anyone how to improve their throw.


Joy Endicott,
Coach & TD,
University Arkansas
Ultimate Team

---
A timely how-to program for achieving consistent disc-throwing accuracy.


American Library Assoc., Booklist

---
(Review from Amazon.com)
by:
Paul Grubb
Spokane, WA USA -November 9, 2004
"I bought Heave H.O.E. because I was desperate for material to entertain my high school disc club on rainy days. I am the faculty moderator for a couple of dozen high school disc throwers. We play golf every Tuesday and ultimate on Thursdays. This week I showed them Heave H.O.E. and afterwards they ran to the gym. The kids lit up as they began to excel at a previously unachieved pace. I have been playing for years and finally I learned how these throws work. The most beneficial part is that I can teach them now. In addition, this DVD is helping my kids learn the philosophy behind the sport that has taken many of us a long time to understand. The instructions are simple and straightforward, nothing too fancy and totally in keeping with what hucking a disc is all about. If you want to learn very quickly how to flick, skip or pitch a disc with predictable accuracy this is a great DVD."

---