Two Frisbee Pro's provide Montana schools- full day(s) visit package & price. Includes:


One, two, or three full days! of Assemblies and PE Class instructional clinics: While there for the two days, we will perform as many assemblies as you need, and conduct Day One of the Frisbee CODE lesson plan, instructional throwing clinics for as many PE classes as you need. We will leave behind, three copies of Heave H.O.E. video, the complete 10 day PE Frisbee lesson plan, and enough premium Frisbee discs to continue running classes of 30 students.


Full one-half day price $950
One Full day price $1700
Two Full days $2300
MT schools = $0 travel expense
Email: info@motodom.com
Phone: 877-587-0119



Quicktime format |

News story

about Assembly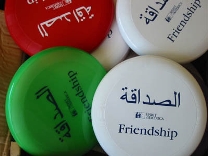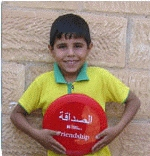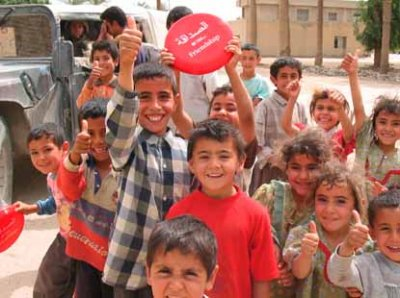 A "
one school - two full days
" package, is the purest form of Frisbee education available today. It is like giving students a good long drink from the well head of Frisbee knowledge. Knowledge they are thirsty for and recent grants have been using in education for obesity intervention nationwide!
To start to generate immense interest in Frisbee throwing, ideally, you have a K-12 Frisbee School
Assembly
(or assemblies) , this is an
event
that your
students will never forget!
After that, the Bozeman-based Frisbee duo are instant celebrities, who then procede to lead each of your PE Health classes, as "
specialty
" PE teachers for two full days! Putting hundreds of students through "Day One" of the CODE
lesson plan
indoors or outdoors
, while giving them valuable one-on-one tips, that will last over a lifetime.
Most importantly, students will get a clear message, about how to use a Frisbee disc as an instrument for better health, and as a symbol of social responsibility. Including how to show respect for others and for the land that everyone uses. This seed will continue to grow in your students' minds over their entire lifetime.
During classes,
Rose Park,
will be unveiled to students as the first city park ever designed for Frisbee players. Inviting all ages and skill levels to come meet up and enjoy flying discs together.
Health and PE teachers will also find it very refreshing to have two "specialty professionals" in the school to provide this breakthrough Frisbee throwing knowledge. And by getting a demonstration of a typical day of the lesson plan, teachers see how easy it is to use the
Heave H.O.E
. video instructions to take students to the next level. In fact, continuing to use the CODE PE lesson plan,
Days 2-10 are still ahead!
Email:
info@motodom.com
Call: 877-587-0119
---
Join in an exploding worldwide awareness of health & friendship with Frisbee discs.


Marines helped spread peace in Iraqi children while giving out 14,000 Frisbee's imprinted with the word "friendship" in English and Arabic to children, with help from Spirit of America 501(c)(3). The local residents in Fallujah gave it a big thumb's up, as Marines mentored children there about Frisbee throwing.
Recently, a grant in Clark County NV, allowed 13 schools to give each of their +10,000 students a flying disc as part of a total program to prevent obesity in schools that were at risk for obesity issues. Each of their Health and PE classes also included educating the students on throwing instructions with the CODE PE lesson plan.

See also ... articles about Frisbee's to 4 million Iraqi children , and tsunami-hit areas in Indonesia, from UNICEF, School in a Box program.

See ALL links to articles mentioned above.

---